Home » Baja Directory » Puerto Nuevo Attractions
There are so many places and things to see in or around Puerto Nuevo. We have put together a list of reccommended places to visit on your next trip to Puerto Nuevo. For more information such as accommodations or to book a hotel in Baja California visit our destination page. The attractions listed below are broken up in the cities in which they are located.
Ensenada Attractions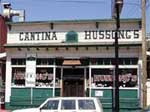 Hussong Cantina
Hussongs Cantina located in Ensenada is Baja's oldest bar still in use, established in 1892 by a German, Johan Hussong, Some say that Ensenada was built around this bar, it was first used as a stage coach stop and is now a historic landmark. Famous for it's original margaritas that were said to be invented there.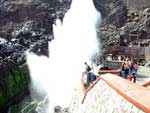 La Bufadora
Marine geyser, or Blowhole located on the Punta Banda Peninsula just outside of Ensenada. The spout of marine water is created when ocean waves and air are drawn into an underwater cave located in the cliffside, and the trapped air and water then explode upwards. La Bufadora is the second largest blowhole in the world.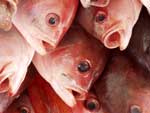 Mercado de Mariscos - Ensenada Fish Market
Norther Baja's largest fresh seafood market can be found near the harbor, with many types of fish and shellfish. It's worth a visit just to take in the sights, sounds and aromas. Also, next to the fish market there are several outside stalls which offer the freshly cooked catch of the day, including Ensenada's specialty; fish tacos.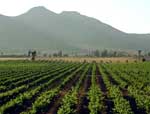 Valle de Guadalupe (Valley of Guadalupe)
Ensenada 's region has a cold marine current, which is ideal for growing wine grapes. The wine growing region of Baja California lies within the valleys of San Vicente, Santo Tomás and Guadalupe, all located in the municipality of Ensenada . Today more than 90% of Mexico 's table wines are produced here.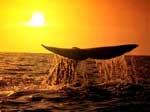 Whale Watching
Every winter, the grey whale heads 6,000 miles south to the warmer lagoons of Baja in January, February and March. Their main reason for heading south is to mate and give birth in the protected shallow lagoons in Baja. Ensenada is a good place to view these magnificent creatures. Visit our Baja Tour Page for more info.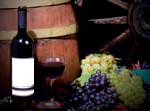 Wineries in Ensenada
Just outside of Ensenada along Highway 3 is several highend wineries. This area of Mexico has been called "the new Napa Valley" because of its untapped potential as a great wine region. The Mission Santo Tomas de Aquino was the first winery in Baja in 1791. There are daily tours and tasting. Visit our Baja Tour Page for more info.
Rosarito Attractions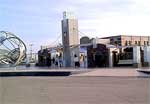 Foxploration (Titanic Museum)
Baja Studios was originally built for James Cameron's epic film, Titanic. There is even a Titanic museum open to the public. Fox Studios is located just 3 mile south of Rosarito. The studio has made several major motion pictures. Tours are available almost all the time.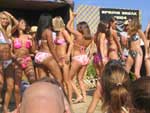 Rosarito Spring Break
During April and May Rosarito becomes a college hot spot. Literally every bar is full of hundred and even thousands of college students enjoying their spring break. If you are looking for a relaxing vacation do not come to Rosarito during this time of year. Expect most hotels to be booked.
Tijuana Attractions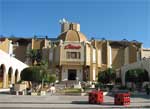 Agua Caliente Race Track
Located in the Plaza Pueblo Amigo, The Agua Caliente Casino and Hotel opened in June 1928 in the city of Tijuana, Baja California. Caliente Race track is a legal sports book and geyhound wagering establishment. At Agua Caliente you can bet on anything similar to Las Vegas.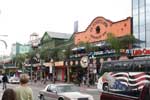 Avenida Revolución
Revolution Avenue is the main shopping area in Tijuana. It is dotted with hundreds of stores and shops selling everything from blankets to fine leather. The name of the game here is nogotiate. This area gets very crowded and merchants can be annoying at times.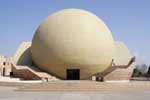 Tijuana Cultural Center
The Tijuana Cultural Center is located in the Zona Río district of Tijuana, Mexico. The complex features a large, ball-shaped building where a IMAX theater shows features daily. The center contains a walk-through museum of Mexican history and exhibits of various Mexican regions.