Home » Baja Directory » Baja Driving Information » U.S. Entry Requirements
US ENTRY REQUIREMENTS
Comming Back to the United States - United Stated Border and Customs
All persons including citizens of the United States traveling by land between the U.S., Canada, Mexico, the Caribbean and Bermuda are required to present a passport, Merchant Mariner Document (presented by U.S. citizen merchant mariners traveling on official business) or NEXUS Card (NEXUS enrollment is limited to citizens of the United States and Canada, and lawful permanent residents of the United States and Canada). Children will be required to present their own passport.
Generally, a valid unexpired passport and visa. (However, certain people may require specific supporting documentation such as an employment petition, student authorization, or approval notice.)
Citizens of countries authorized to participate in the Visa Waiver Program are required to present an unexpired machine-readable passport. (For additional information refer to the State Department. ( U.S. Department of State )
Mexicans may provide a passport and valid DSP-150 (BCC) in lieu of a visa.
Canadians flying to, or through the United States are required to have a valid passport or a NEXUS card, when used at a NEXUS kiosk at designated airports.
Nationals of countries authorized to participate in the Visa Waiver Program are required to present an unexpired passport.
What Items Must Get Declared When entering the United States from Mexico
When you return, you will need to declare everything you brought back that you did not take with you when you left the United States. What You Must Declare:
Items you purchased and are carrying with you upon return to the United States.
Items you received as gifts, such as wedding or birthday presents.
Items you inherited.
Items you bought in duty-free shops, on the ship, or on the plane.
Repairs or alterations to any items you took abroad and then brought back, even if the repairs/alterations were performed free of charge.
Items you brought home for someone else.
Items you intend to sell or use in your business.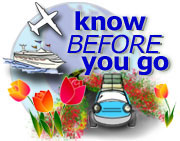 Remember: Even if you used the item you bought on your trip, it's still dutiable. You must declare the item at the price you paid or, if it was a gift, at its fair market value.
Before you leave for your trip abroad, you might want to view a list of restricted Items. Prohibited means the item is forbidden by law to enter the United States.